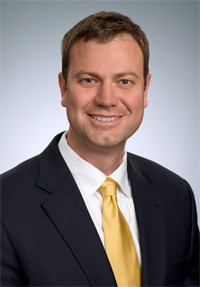 Mr. Dave Cooper, Chief Executive Officer
David was born in Stone Mountain, Georgia, and received a Bachelor's degree in International Affairs from the Georgia Institute of Technology. He went on to earn a Master's in Information Technology Management from the Naval Postgraduate School.

Prior to establishing Anglicotech—the parent company of Iviry—David spent five years on the Government acquisition team for Global Combat Support System, Marine Corps (GCSS-MC). This Oracle-based Enterprise Resource Planning (ERP) system is modernizing the Marine Corps' supply chain and maintenance processes.  While at GCSS-MC, David served in several roles, including the roles of technical director, assistant project manager and project manager.

David served for more than twelve years on active duty in the Marine Corps as an Infantry Officer, and four years in the reserve. He served a combat tour in Iraq in 2003 where he was attached to the Army's 3rd Infantry Division as a close air support coordinator.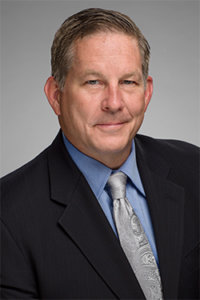 Mr. Thomas Keating, Practice Director, Cyber Services Division
Colonel Thomas, USMC (Ret.) is the Practice Director for Iviry's Federal Cyber Compliance Services Division. Prior to joining the Iviry team, Mr. Keating has shown over 30 years of leadership and award-winning performance in must-produce, high stress environments supporting US National goals and objectives. A combat proven Marine, Col. Keating planned and executed sustainment of coalition forces in Al Anbar Iraq, and also implemented economic development programs and strategy to support international goals of stability in Iraq. An innovator with an eclectic skill set and knowledge across the Department of Navy and Joint Coalition environments, other career highlights for Col. Keating include serving as Principle Logistics staff officer at Marine Expeditionary Force (MEF) level and leading Headquarters Marine Corps Logistics Enterprise Modernization efforts across policy, compliance, best business practice and Information Technology. Mr. Keating also has vast experience throughout the service spectrum from serving as Infantry Officer, MEF Chief of Staff for Logistics, Director of Logistics Vision and Strategy at Headquarters and Chief of Staff/Deputy Commander for the Marine Corps Warfighting Lab and Science and Technology efforts.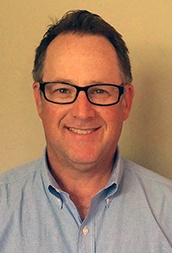 Mr. Joseph Browne, Director of Sales & Operations
In the role of Director, Sales & Operations, Joseph will be responsible for overseeing the sales and marketing components of Iviry's Managed Services offering in addition to the delivery of support services.

Most recently, Joseph, in his role as Vice President of Sales & Operations, was responsible for the comprehensive re-imagining of all operational and sales processes for a managed services firm that specializes in the delivery of technology management services to the healthcare industry. He is a 5-time Presidents Club award winner and has received certifications in a number of sales disciplines, including Knox Consultative Selling, Miller-Heimann Strategic Selling, Six Sigma Sales Process and SPIN Selling.

Prior to joining Iviry, Joseph held a number of sales leadership positions in the telecom, consulting and technology sectors, crafting sales and custom pipeline management processes from inception for three separate organizations. He has led teams in regional, national, enterprise and channel sales mediums, supporting and growing clients such as IBM, NBC Universal, United Healthcare and AT&T.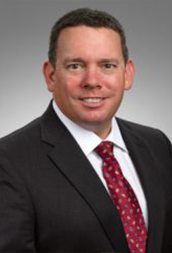 Mr. Joseph Benson, Director of Security
Joe, a retired USMC Captain, is Director of Security and Operations Manager for Iviry. His broad security background from almost a decade of experience across many IT and security related disciplines includes Facility Security Officer, Insider Threat Program Security Officer, Security Operation Center (SOC) Manager and SOC Incident Response Coordinator.

Joseph has a Bachelor's degree in Information Systems Management from Old Dominion University in Norfolk, Virginia and a Master's in Information Technology Management from the Naval Postgraduate School.

Mr. Benson served for twenty years on active duty in the Marine Corps first as an Enlisted Infantry Marine and later as a Communications Officer.  His assignments included Marine Corps Security Forces Company Panama; 1st Battalion, 8th Marines; 3rd Battalion, 8th Marines; 4th Marine Expeditionary Brigade (Anti-Terrorism); Second Marine Division G-6; and the Second Marine Expeditionary Brigade's Special Operations Training Group. 

Joseph served a combat tour in Haiti in 2004 in support of Operation Secure Tomorrow where he was attached to Combined Joint Task Force Haiti as a Battalion Communications Officer.  He also served a combat tour in Iraq in 2005 where he was attached to the Second Marine Division G-6.