A Quick Handbook to Our Cybersecurity Services
Businesses today are progressing towards full-fledged IT systems that streamline all company operations. But with every beneficial business implementation comes a wide array of cons and challenges and requires holistic cybersecurity defense solution. Rapid digitalization has successfully helped firms in increasing their efficiency, improve workflows, increase management ease, and more. Butit has exposed businesses to cybersecurity risks.
Forbes mentions that cyber perils are a pressing issue for growing businesses. They come in many forms and are strong enough to halt business practices and destroy confidential data. Therefore, getting the NIST cybersecurity certification is your go-to solution for improving the cybersecurity infrastructure for your digitalized systems. Modern-day startup owners must work with a competent cybersecurity analyst and consultant. It is an important business decision that must be adhered to.
Companies working with the government and other local or state-level public entities must get the cyber security maturity model certification to enhance their cybersecurity compliance.
Iviry's team of cybersecurity analysts and consultants in the USA offers a variety of cybersecurity services and managed IT security solutions tailor-made for your organization. While the niche of digital security is broad, there are numerous elemental services your company requires. Let us take you through them.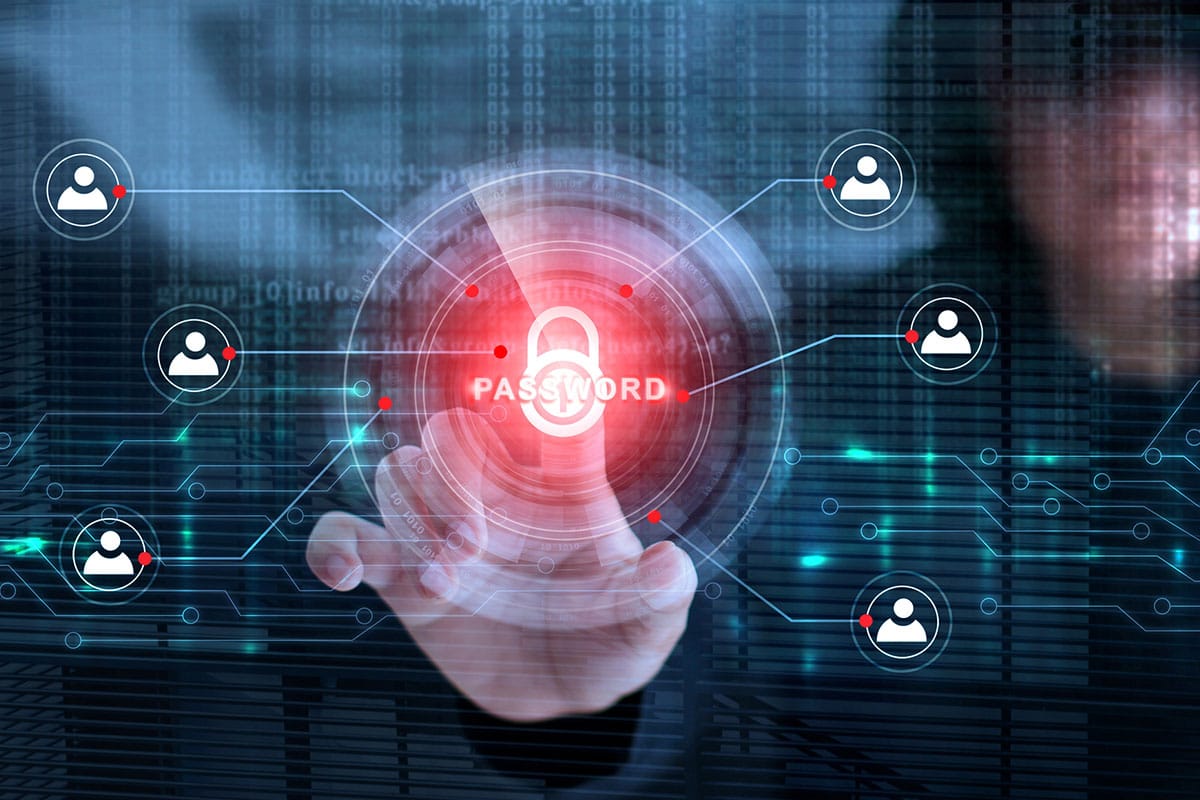 Our Cybersecurity Services
Workforce Training Programs
Training the workforce is one of the first steps organizations must take while dealing with cybersecurity operations. Our experts, who also involve ex-military, will equip your employees to handle various aspects of the cybersecurity lifecycle.
We enable the personnel to understand and adhere to cybersecurity frameworks, chart out the different roles that your organization requires and the skill sets needed, and help the people gain those skills. Overall, we create a structure of workflow that follows the daily cybersecurity operations while also teaching the staff how to deal with common threats such as phishing.
Anti-Malware Software
Depending upon the company's IT infrastructure, it is quite easy for a virus or malware to enter the network through an employee's computer directly via the central servers. Thus, we have curated anti-malware and anti-virus software that can act as a shield to your system.
Data Protection Solutions
Data is the new oil, and we must protect the resource at all costs. Our data protection solutions range from simple encryption mechanisms to data governance, data loss prevention, and more. Besides these, we also offer data compliance services that enable your organization to stay updated with the latest industry standards.
Network Security Solutions
Besides anti-malware software, we offer a few other sophisticated network security solutions, including firewalls, VPN encryption, endpoint detection, and more. The above solutions will enable you to create a safe and healthy network. Furthermore, our advanced services monitor the incoming and outgoing traffic to detect anomalies in real-time, based on which proactive steps can be taken. This way, the solution mitigates any unauthorized access to your infrastructure.
Incident Response
Incident Response is the process of identifying, containing, and eradicating a cyberattack in any infrastructure. It is a lifecycle of six steps which include:
Procedure Development
Incident Identification
Incident and Attacker Containment
Elimination of Attacker and Blocking of Re-entry Points
Incident Recovery and System Restoration
Insight Discovery and Application
This is one of the cybersecurity measures that companies can handle by themselves with an in-house team or hire vendors that provide these services. The key to making this business decision is determining the cost v/s impact ratio.
In general, hiring a team on an incident basis is more cost-effective than having employees on the payroll. Outsourcing tasks whenever an incident occurs and having insurance leads to lesser loss. These services, combined with cybersecurity training for the workforce, can make your company's systems resilient.
Risk Assessment and Penetration Testing
Besides cyber compliance, it is also necessary for companies to ensure that their systems' health and security strength are up to date. For this, we offer risk assessment and penetration testing, which allow us to determine how easy or difficult it is to breach a system, the endpoints, gaps that cause the breach, the resources at high risk, and more.
Based on this, we offer solutions in the form of actionable steps that can fix all issues in the infrastructure and go the extra mile to suggest ways in which the security's sustenance over the long term can be accomplished.
Iviry's offers these elemental services that every company with a digital infrastructure needs. But what exactly are the benefits, and what can a company accomplish?
How Should Companies Invest in Cybersecurity Services
Cybersecurity is a business decision that must be quantified, measured, and calculated against data's risks, threats, and sensitivity. Thus, the security of your infrastructure must be allocated a separate budget which the company must use to invest in the relevant cybersecurity services.
Further, as we always say, security isn't a one-time fix for problems because the software, hardware, and technology in general evolve. It is important to understand that security services are a way to mitigate losses than eradicate the possibility of a successful attack.
The act of protecting your infrastructure is a persistent effort and a constantly evolving process that companies must adapt to and grow. Iviry is a partner that can empower the company with the right tools and methodologies to do so.
Benefits of Cybersecurity Services
The company data and system are safe and secure from spam, viruses, and malicious attacks.
The brand reputation and trust from customers increases.
Higher security paves the way for increased productivity, enabling remote work at a lower risk of vulnerable areas.
Your workforce can focus on their core by leaving tasks such as incident response to experts such as Iviry, thus generating higher revenue.
Data and workflow management become increasingly streamlined and efficient.
Above and beyond this, organizations can also save time and money. Even the smallest cyberattacks can cost a company thousands of dollars. Cybersecurity investments enable you to avoid the loss of business and the cost incurred for recovery and stabilization operations.