An Overview of Cloud Computing Services
Cloud Migration and Virtual Hosting Solutions
Cloud computing services are a vast branch of services for organizations, underneath which Iviry offers cloud migration and virtual hosting solutions. These services are primarily for companies who want to move from on-premises infrastructures to the cloud system or organizations already on the cloud and want to scale their infrastructure through multiple strategies, including virtual hosting.
But let's take a step back and understand what cloud migration means. While some companies want to move to the cloud, they do not understand why or do not know how. Let us help you with this because understanding the what, why, and how of cloud migration can enable you to conduct the migration more successfully and help you more.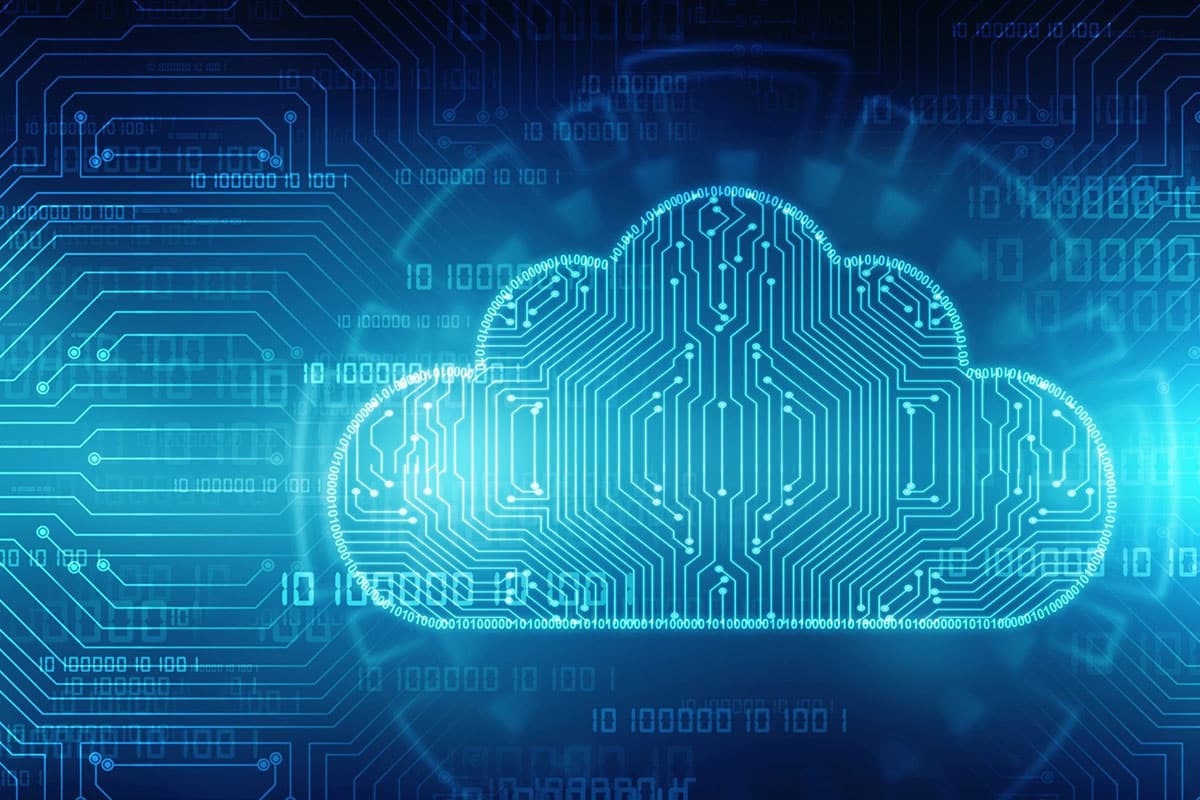 What is Cloud Migration?
In simple terms, cloud migration is moving all digital company assets such as databases, applications, operation tools, and more to the cloud, servers that can be accessed over the internet by systems from anywhere.
Why is Cloud Migration Necessary?
The cloud enables employees to work from any place and at any time. People do not need to be physically present at workplaces to be able to complete tasks and perform various operations. In the post-pandemic world, where location and time flexibility is becoming the norm, only cloud services can empower organizations to accomplish that.
Besides, on-premises infrastructure requires physical monitoring, maintenance, security systems, and a workforce. Thus all this cost can be saved by businesses outsourcing the tasks to a vendor, and here's where Iviry comes in.
Iviry helps companies strategize what assets need to be on-premises and what assets must be on the cloud. Furthermore, our team of experts can build a cloud framework that is efficient, cost-friendly, scalable, and resilient.
How does Cloud Migration and Virtual Hosting Work?
Planning
First, we understand what kinds of applications, databases, and other IT resources are on-premises infrastructure. Based on their formats, usage, and sensitivity, we plan which assets will stay on-premises and which will move to the cloud.
Second, we also need to consider the business aspects of these assets. We determine what kind of business goals the company will achieve by investing in cloud migration services and set the metrics accordingly.
Strategizing 6 R's of Cloud Migration
There are 6 common strategies, also known as the 6 R's of cloud migrations. We do not stick to just one strategy but combine multiple techniques to get the most optimal solution. These are
Re-hosting: Here, newer companies moving to the cloud simply transfer their applications and assets to the cloud for a nominal price. This way, they only invest a little in strategy and migration and profit for some time because of the novelty and the cost it saves them.
Re-platforming: This involves tweaking the code a bit for the assets to be optimized for the cloud. However, the core/elemental architecture remains the same.
Re-factoring: This means that coders rewrite the complete application and transform the architecture of assets and apps to achieve the highest degree of compatibility with the cloud. Although this is costly and time-consuming, it ensures the long-term sustainability of the cloud migration process.
Re-purchasing: With this strategy, applications are completely left behind, and new cloud-native applications are adopted. The disadvantage is that the workforce needs to be trained in these new apps and assets. Still, the advantage is the long-term sustenance and versatility of apps when using the cloud to communicate with clients, customers, or stakeholders.
Re-tiring: In this case, we decide after a thorough evaluation that cloud migration is not required due to multiple factors. It is more beneficial to have the system on-premises itself.
Re-visiting: This involves relooking and reconsidering the cloud migration for certain assets that did not migrate for several reasons.
These 6 strategies are used in various combinations and blended to give a tailor-made solution for our clients based on their business requirements, the industry they operate in, and their other goals.
Execution
Once your strategies and end goals are in place, the migration process can begin. You can go about it in three ways. The first is to migrate the assets so that there are least interruptions involved and the process gets completed quickly. This would lead to a lack of accessibility of the applications and assets for the customers.
The second is to migrate at a steady pace with minimal interruptions. Here although customer service will be affected, it wouldn't vastly change the way customers interact with your platform. The third way is to migrate without the customer experience being affected. This would potentially include multiple interruptions and would take the most time.
Assessment of Execution
Once the migration happens, we ensure that all the systems are assessed thoroughly for their health and resilience. If there are any gaps and loopholes, we fix them and ensure that all operations on the cloud are optimized.
With these steps, we complete the cloud migration process. However, this isn't the end. Any business at some point grows, and hence the cloud resources need to be scaled. We also offer those solutions, and one of the key ones that companies initially go for is virtual hosting solutions.
Virtual Hosting Solution for Scaling and Cost Reduction
With these solutions, we ensure that one physical server can be used as multiple machines and thus enable the companies to scale their operations seamlessly.
Overall, these are the cloud computing services we provide, among several others. Let us look at the benefits of cloud migration and virtual hosting:
Benefits of Cloud Migration and Virtual Hosting
Higher versatility while interacting with stakeholders
Cost-efficient
Time-efficient
Scalable
Better workflow efficiency
Improved management of resources and assets