A Complete Guide to Cybersecurity Compliance
What Is It and Why Is It Important?
In the era of digitalization, companies are rapidly moving towards completely technology-driven infrastructures. However, with such a surge in the implementation of digital transformation, IT infrastructures, cloud computing, and more, companies face several risks to their data and systems. This is when business managers must rely on cyber-compliance experts to improve their company's data, cloud, and IT security.
The functioning of your organization becomes only as good as its cybersecurity infrastructure. In 2021, we saw some of the most significant cyber-attacks on companies across industries. To prevent this, cybersecurity compliance is a necessary investment for your organization because a potential breach can cause the company a loss of thousands of dollars, if not more. So, in this article, we'll take you through various facets of cybersecurity compliance and what cyber-compliance experts can do it help you maximize your firm's security.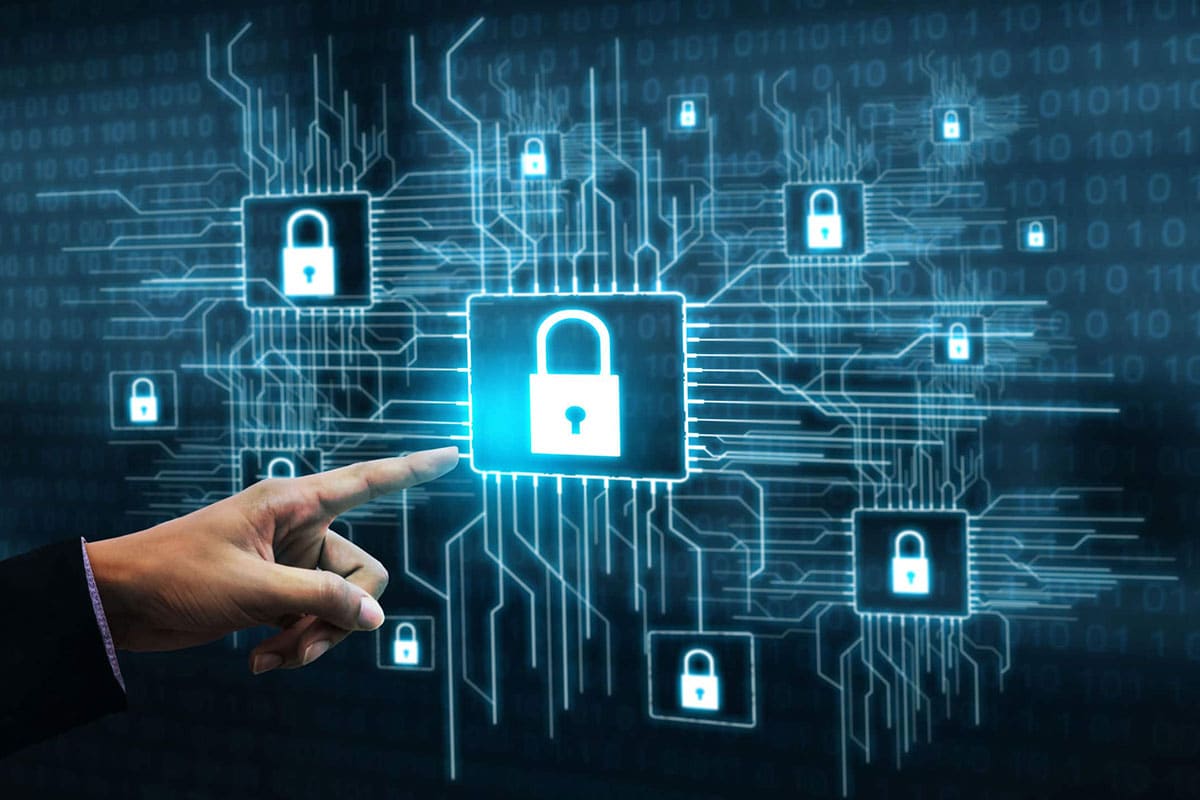 What is Cybersecurity Compliance?
Cybersecurity compliance usually refers to abiding by a series of laws and regulations set as a standard by the government or other reputable authorities. These laws protect the organizations' different kinds of data, the exposure of which would result in indirect or direct damages.
However, there are two important things to understand. Cybersecurity compliance isn't a one-time fix for potential attacks. It's an always-on process that needs to evolve with the latest technologies and go toe-to-toe with the measures malicious attackers use to breach the system.
Another important thing to understand is that to become compliant with these laws would require a combined effort of having employees and setting up an infrastructure. But before we get to this, let's understand the different types of data an organization must protect.
Cloud computing services are a vast branch of services for organizations, underneath which Iviry offers cloud migration and virtual hosting solutions. But many business owners often get confused about the differences between cloud computing and cybersecurity. Ourservices are primarily for companies who want to move from on-premises infrastructures to the cloud system or organizations already on the cloud and want to scale their infrastructure through multiple strategies, including virtual hosting. We help such firms optimize data security in cloud computing systems for advanced data protection across the board.
But let's take a step back and understand what cloud migration means and how cloud computing security is essential to protect sensitive data touchpoints. While some companies want to move to the cloud, they do not understand why or do not know how. Let us help you with this because understanding the what, why, and how of cloud migration can enable you to conduct the migration more successfully and help you more.
Types of Data an Organization Must Protect
Broadly there are three types of data that every company deals with. However, the third type differs based on the industry, and the risk associated with it varies too.
Personally Identifiable Information (PII)
This refers to any kind of data that can point toward a person and can enable any third party to identify the person and get access to their other information. This type of data usually has the following:
Social Security Number (SSN)
Date of Birth
Residential Address
Name
Financial Information
This includes any data that points to finances or the monetary aspects of an individual:
Bank Account Details
Credit Card/Debit Card PINs
Card Verification Values
While the laws are created to protect the above data, businesses and organizations must also protect their other financial details. These include:
Transactions
Employee Invoices
Confidential Transfers
Organization's Financial Details
While the above two types of data are present in any organization, the third kind is sensitive data which can vary from company to company. Although the laws might not pertain to these types of data, it is essential to understand that cyber attackers try to gain access to such data.
For certain data science companies which train AI modules, the training data must be confidential because any modification to the dataset can lead to the AI being trained incorrectly. For medical institutions, protecting health records is the highest priority, and compliance laws require organizations to protect these with special measures. The data might include medical history, insurance details, and admission records.
Thus, different companies have different data that need protection, and cyber security compliance can help with this.
How to Create a Cyber Security Compliance Program
One way to go about this is to create everything from scratch. While this methodology is applied to save cost, it takes more time for companies to understand the program requirements, find the right workforce to implement, and employ skilled people who are apt for running the program. This also leads to the company incurring a higher cost.
Thus, the more efficient alternative is to work with vendors such as ourselves, Iviry. We offer NIST-compliant solutions for various scales of businesses. Being a NIST-compliant IT firm, our team of experts provides different cybersecurity solutions, which include CyberMentum – An all-encompassing Cybersecurity compliance suite. Here's how you can go about it.
The complete process takes place in three simple phases.
Phase 1: Cyber Readiness & Compliance Assessment
In this phase, Iviry leverages its in-house dashboard to assess the NIST SP 800-171 readiness thoroughly. At the end of the process, we understand how resilient your IT infrastructure is when measured against the compliance metrics, the various system gaps, and the associated risks. The aforementioned insights into your infrastructure enable us to chart a systematic procedure involving all the actionable steps that need to be taken.
Phase 2: Remediation & NIST 800-171 Compliance
In the second phase, we put the procedure into action and execute all the steps to make your IT infrastructure NIST 800-171 compliant. But, as mentioned earlier, this isn't a one-time fix. So, our experts create a roadmap for the long-term sustenance of your system, which includes all the milestones your company needs to reach.
Phase 3: Cyber Hygiene Sustainment
As compliance regulations and technologies evolve, your infrastructure must stay up to date. Since the compliance requirements for businesses in different industries vary, we create customized tailor-made solutions that ensure your company's long-term compliance and the general cyber security hygiene is secured.
With these three phases, your organization can become cybersecurity compliant. However, organizations must also be proactive in maintaining the health of their infrastructure. This can be done through the following:
Tracking Compliance Activities
Periodically Performing Risk Assessments and Penetration Tests
Ensuring Supply Chain Readiness
Forming Guidelines for the Workforce and Training Them
Iviry can also assist with the above aspects due to its profound experience in the field of cybersecurity. But what exactly would be the benefits of becoming cybersecurity compliant? Let us help you out with the answers.
Benefits of Cybersecurity Compliance
Safety of Organizational Data and Cybersecurity Infrastructure
Trust from Customers and Other Stakeholders
Prevention of Penalties and Fines
Better Brand Reputation and Credibility
Increased Accountability
Thus, this is the complete overview of cybersecurity compliance. If you want to make your IT infrastructure compliant, you can contact us for more information.