A Team of Trusted IT Experts Serving Your Business
The Iviry leadership team brings decades of unique and robust experience delivering managed IT services and custom IT solutions designed to solve the technology needs of businesses in Tampa Bay. As a business founded by veterans, each member of the Iviry team contributes individual abilities and insights to the overall foundation of knowledge and experience that underpins our managed IT services offering.
Iviry is a division of Anglicotech, LLC, a veteran-owned small business with a global presence. Anglicotech stays current on industry leading developments and leverages this phenomenon to solve problems of national importance.  By integrating new and existing technologies, we create innovative solutions for our clients.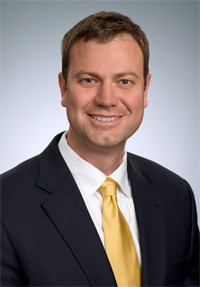 Mr. Dave Cooper, Chief Executive Office
David was born in Stone Mountain, Georgia, and received a Bachelor's degree in International Affairs from the Georgia Institute of Technology. He went on to earn a Master's in Information Technology Management from the Naval Postgraduate School.
Prior to establishing Anglicotech—the parent company of Iviry—David spent five years on the Government acquisition team for Global Combat Support System, Marine Corps (GCSS-MC). This Oracle-based Enterprise Resource Planning (ERP) system is modernizing the Marine Corps' supply chain and maintenance processes.  While at GCSS-MC, David served in several roles, including the roles of technical director, assistant project manager and project manager.
David served for more than twelve years on active duty in the Marine Corps as an Infantry Officer, and four years in the reserve. He served a combat tour in Iraq in 2003 where he was attached to the Army's 3rd Infantry Division as a close air support coordinator.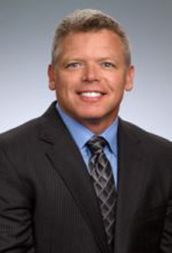 Mr. Randy Delarm, Chief Operating Officer
Filling both the Chief Operating Officer and Executive Vice President roles at Anglicotech—the parent company of Iviry—Randy was the Deputy Program Executive Officer for the Department of Navy's Enterprise Information Systems from April 2008 through August 2011, managing a nearly $2 billion portfolio of enterprise capabilities. In addition, Randy was the Government Program Manager for the GCSS-MC from July 2003 to April 2008, directly accountable for driving the partnering strategy between the Marine Corps and Oracle Consulting and selling this strategy at the highest levels of the Department of Navy and Department of Defense.
Randy's experience represents unprecedented insight for evaluating and mitigating project risks in the Public Sector and has not only created trusted relationships at the most senior levels of the DON and DOD but has also resulted in critical relationships with the most senior levels of commercial companies including Oracle, Network Appliance, Deloitte Consulting, Computer Science Corporation, IBM, Harris IT Services, AT&T, Verizon Federal Services and Hewlett Packard.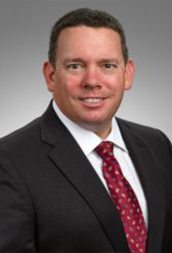 Mr. Joseph Benson, Operations Manager for Managed IT Services
Joseph has more than two decades of relevant operational IT support and IT services program management experience. Prior to joining the Iviry team, Joseph spent more than three years on the Government acquisition team for GCSS-MC.  While at GCSS-MC, Joseph served as the Deputy Test and Evaluation Manager.
Joseph served for twenty years on active duty in the Marine Corps as an Enlisted Infantry Marine and Communications Officer. He served a combat tour in Haiti in 2004 in support of Operation Secure Tomorrow where he was attached to Combined Joint Task Force Haiti as a Battalion Communications Officer. He also served a combat tour in Iraq in 2005 where he was attached to the Second Marine Division G-6.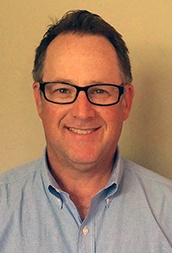 Mr. Joseph Browne, Director of Sales & Operations
In the role of Director, Sales & Operations, Joseph will be responsible for overseeing the sales and marketing components of Iviry's Managed Services offering in addition to the delivery of support services.
Most recently, Joseph, in his role as Vice President of Sales & Operations, was responsible for the comprehensive re-imagining of all operational and sales processes for a managed services firm that specializes in the delivery of technology management services to the healthcare industry. He is a 5-time Presidents Club award winner and has received certifications in a number of sales disciplines, including Knox Consultative Selling, Miller-Heimann Strategic Selling, Six Sigma Sales Process and SPIN Selling.
Prior to joining Iviry, Joseph held a number of sales leadership positions in the telecom, consulting and technology sectors, crafting sales and custom pipeline management processes from inception for three separate organizations. He has led teams in regional, national, enterprise and channel sales mediums, supporting and growing clients such as IBM, NBC Universal, United Healthcare and AT&T.