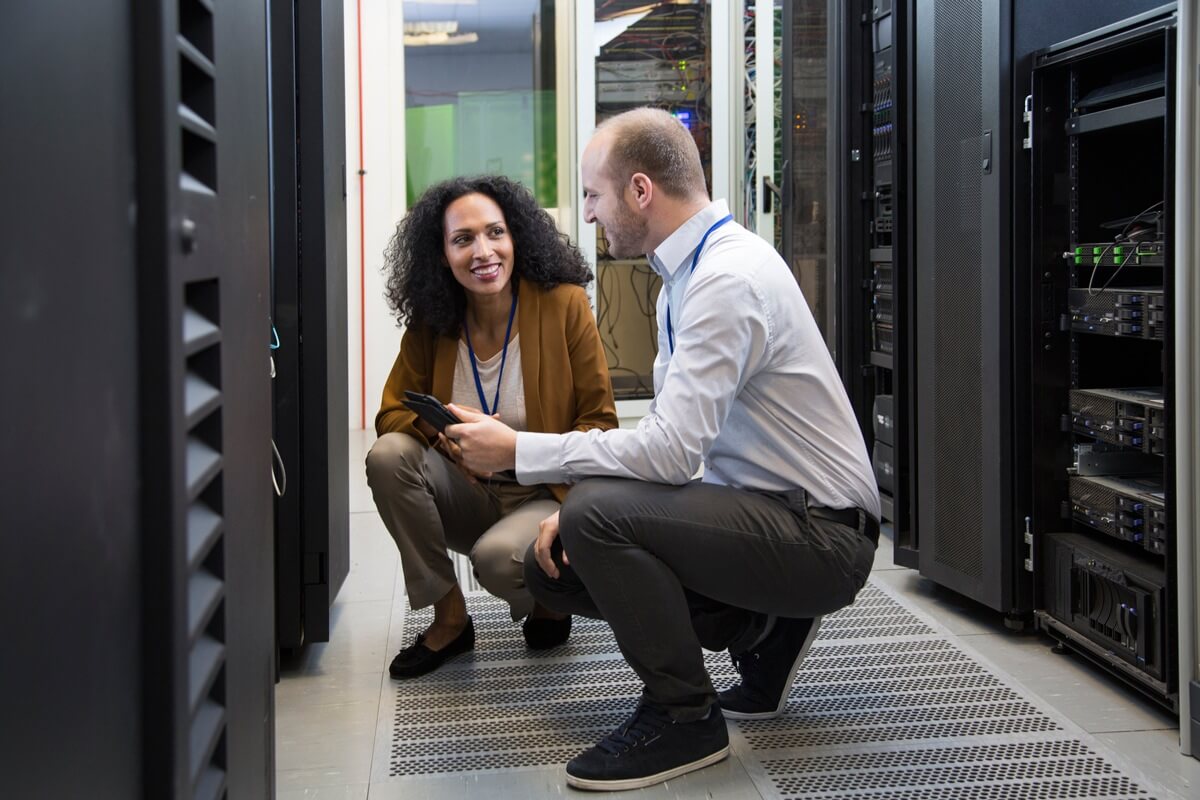 Server and Network Solutions

Get an Infrastructure Built for Efficiency
Discover the difference that years of hands-on experience can have on your network and servers.
Server Maintenance and Network Solutions That Keep Things Running Smoothly
Your server and network infrastructure is the backbone of your operations. It must be deployed for maximum efficiency, performance and reliability in order to deliver the ROI you truly deserve. Additionally, it needs to be maintained and updated regularly, or you invite unexpected downtime and security issues. Iviry provides businesses in Tampa Bay with on-site and remote network solutions and server maintenance to resolve unexpected issues, so you can focus on building your business.
Your Trusted Managed IT Service Provider in Tampa
Iviry technical experts confirm your network equipment, systems and applications are properly provisioned and secured for ideal performance. Plus, Iviry manages your network equipment, tracks system updates, keeps track of warranties and service contracts, and more.